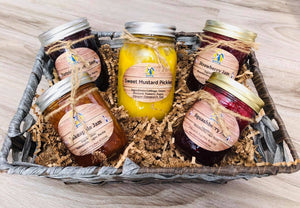 You will love this preserve basket. Basket includes the following:
Preserve Basket 
* 1 Bottle Pickles ( Mustard, Zucchini or Bread 'n Butter)
* 4 Bottles Jam or Jelly (extra $5 for bakeapple)


FREE local delivery available, just choose local shipping option at checkout. Preserves can be mailed out also.