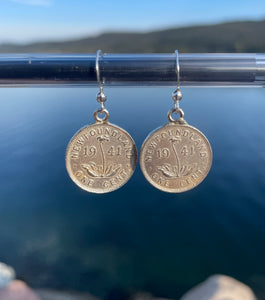 We are all in love 😍 with this stunning Sterling Silver Newfoundland Penny Earrings. Jewellery designer, Gemmologist, and Goldsmith, Julie Anne designed this piece using a mould of a 1941 Newfoundland penny to make this sterling silver resemblance of the penny.
Julie was raised in Brigus, NL and has always been fascinated by the creative minds of artists and the process in which they create something that didn't exist before.
Many of Julie's designs are inspired by the scenic nature of her hometown, Brigus. We are excited to carry her jewelry line so stop by our shop to see her other pieces!
Check out the matching necklace.